SUBMITTING IMAGES for Exhibition Nights
There are 3 image categories:
DPI – Digital Projected Image includes both colour and monochrome
CP – Colour Print
MP – Monochrome Print (NOTE: the recognised definition of monochrome according to the FCC is "A photograph developed or executed in black and white or in varying tones of only one colour." So that could be all greens, all blues, sepia etc.)
How many images in each category you may submit may change from time to time but is currently 3 images per category.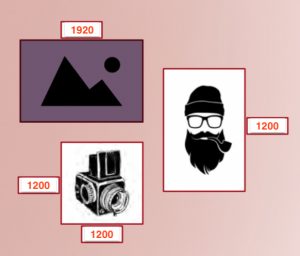 PREPARING YOUR IMAGES FOR EXHIBITION
Images must not exceed 1920 x 1200 pixels.

Images must be submitted in JPG (jpeg) format.
Set Colour Space to sRGB.

Set Quality to maximum.
Image File Size may be up to approximately 2Mb (2000Kb).
If you are exhibiting PRINTS you must also submit your print images as DPIs prepared as described above.


CATEGORY, IMAGE TITLE and YOUR INITIALS
All images must be submitted with details of category, title and your initials in the following format, using initial capital letters, square brackets, spaces and underscore exactly as shown below for each category: Colour Prints, Mono Prints and Digital Projected Images.

[CP] Brilliant Sunrise_AB.JPG
[MP] Brilliant Sunrise_AB.JPG
[DPI] Brilliant Sunrise_AB.JPG
Please check all of the details are correct before emailing them to:
ubmcc.dpi@gmail.com
Your images should be emailed as attachments*, all in one email, to the club DPI email address no later than the SUNDAY EVENING immediately prior to the first Wednesday of the month exhibition night.
Please ensure that your email program doesn't automatically reduce the size of your attached images even further in the mistaken belief that it is helping you.
(*  ✉︎ Apple Mail users – please ensure you select — Image Size: Actual Size)

You will receive an automated reply that your email has been received.

PRINTS
The DPIs of your prints need to be prepared and emailed following all the instructions and timelines above.
Prints must be neatly framed in a mat board no larger than 40cm x 50cm. The TITLE and your NAME must be written on a sticker on the back of your print.
On the evening of the exhibition night, please arrive at the Palais Royale Hotel between 7.00 and 7.15pm to set up your prints on the colour and monochrome display boards.
Then you can mingle, perhaps with a glass of wine, and be ready to sit back, relax and enjoy the evening's entertainment which starts promptly at 7.30pm!